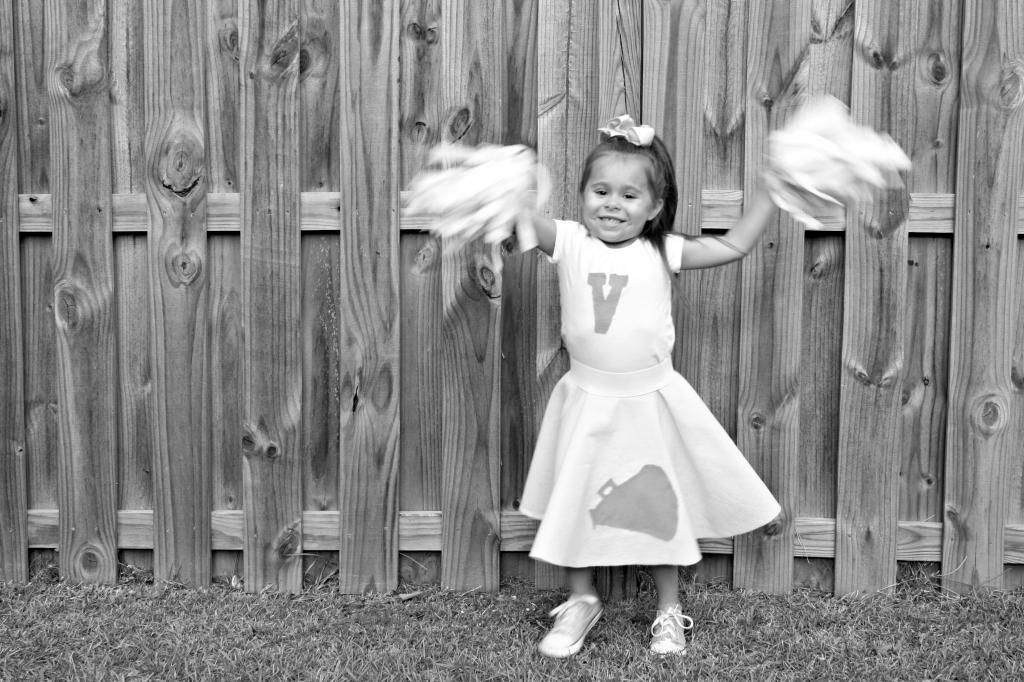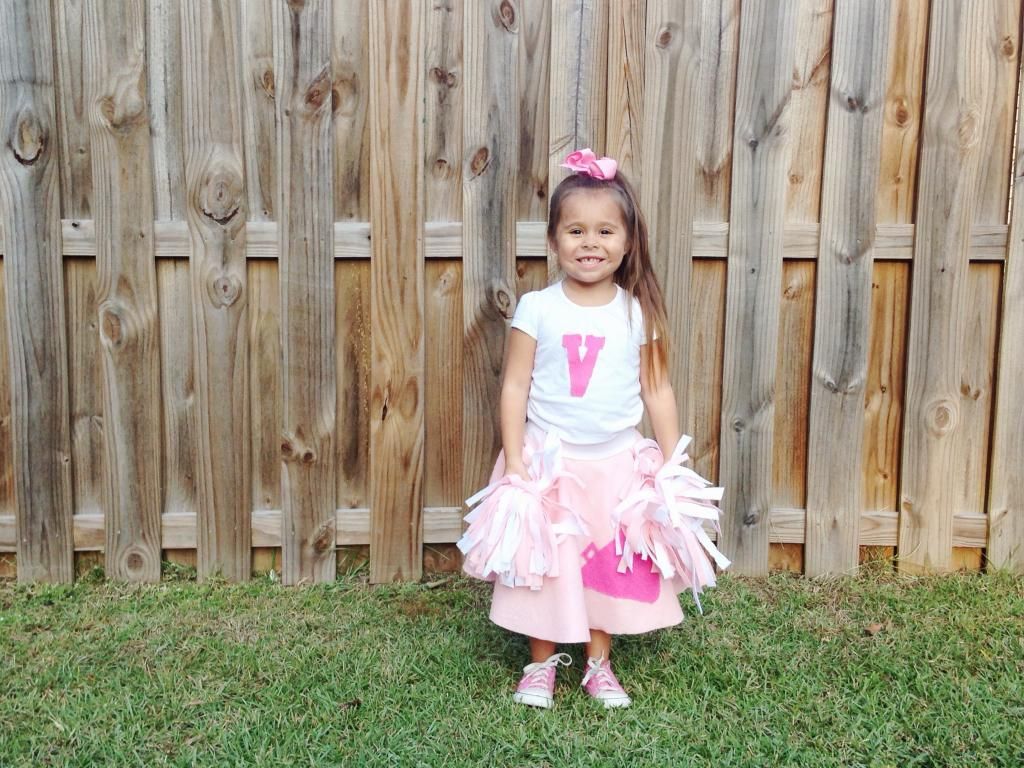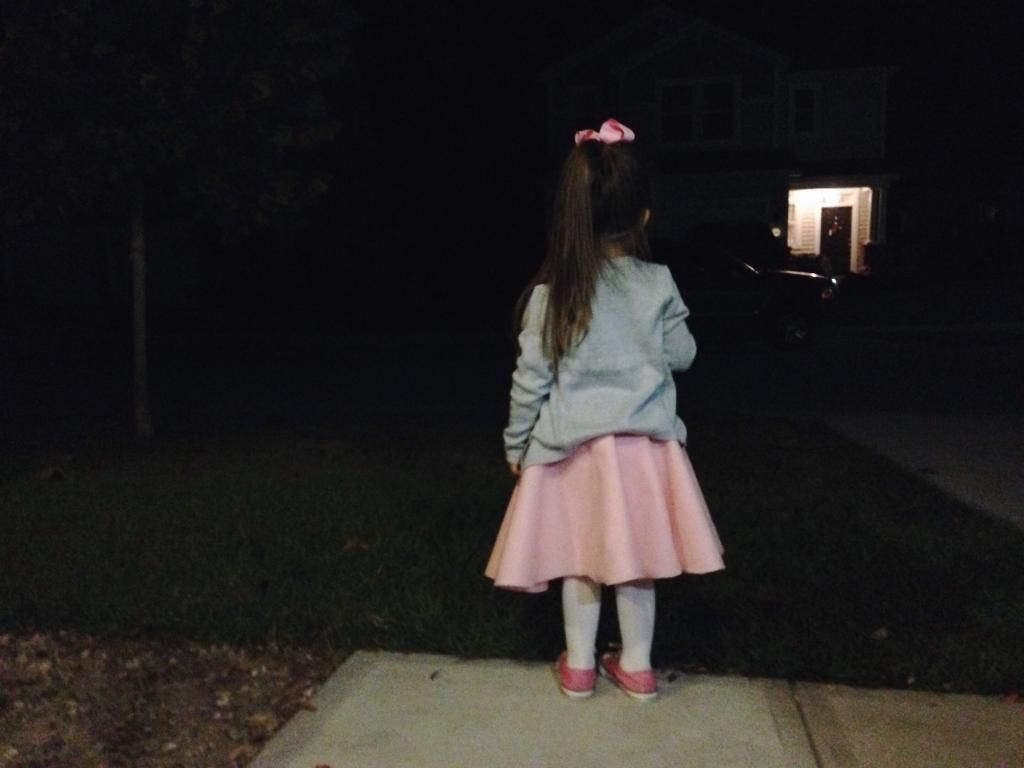 I took more of a "sit back and enjoy it" approach Halloween night. I snapped a few pictures before we headed out Trick-or-Treating but my camera stayed home and my phone was out of my hands most of the night. I guess that's what happens when you're seven months pregnant with a sinus infection!

But, we had so much fun! L was pretty shy and didn't say Trick-or-Treat or "thank you" or anything really until the very last house. But we were proud of her for trying and it turns out that four year olds walk a lot faster than three year olds. We made it through most of the neighborhood in an hour and then headed back home so L could pass out candy. Most of the kids had passed our street already but we did get a few and every time someone stopped, she'd get really excited and yell out "mom, we got lucky!"

And since then, it's been all about the treats and candy. And Christmas tunes...