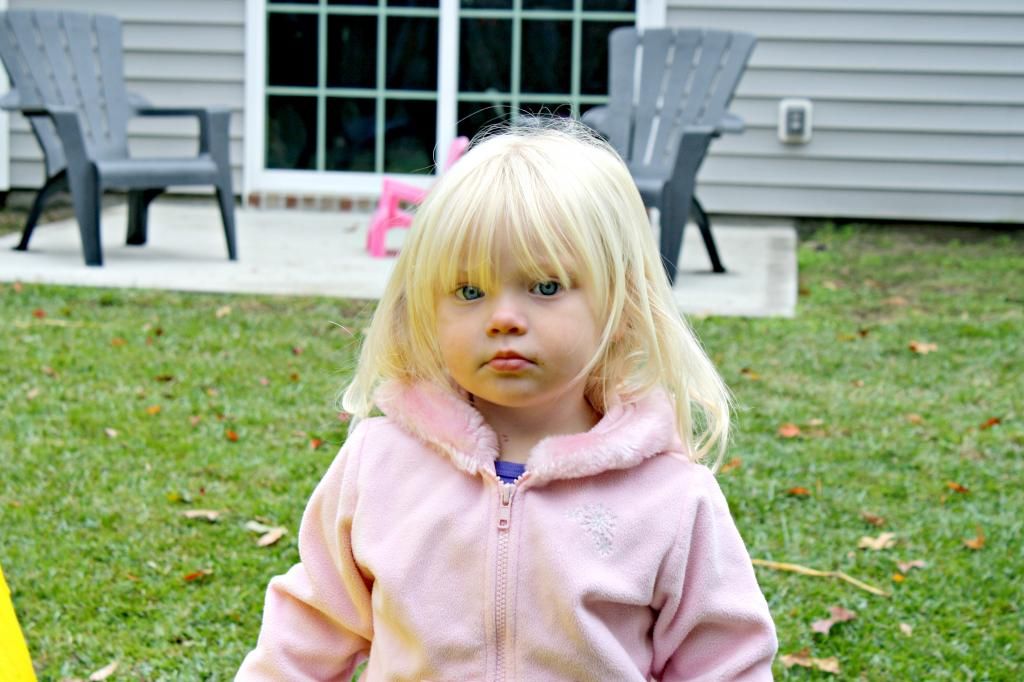 We hosted our very first Halloween party over the weekend! I've wanted to host one for as long as I can remember and our new (can we still call it new after two years?) house is the perfect size to hold all of our friends. We kept this one low-key for the kids so L could have a fun day with all of her friends.

There was about 11 kids running around in the cold, drizzly weather having a blast. I set up a fun outdoor photobooth in the morning but by party time the weather had taken a strange turn and we had to move it indoors. Sadly, I think it got overlooked and the only people who got any use of it was us! Still, it made for a cute family snapshot.

I set up a few games which were ignored but L's toys and swing set were a big hit. Lesson learned, just let kids be kids. But, we had a table full of treats and a fun eyeball cake that went over well with all the little ones that randomly stole pieces of it throughout the party! The skeleton fruit skewers were awesome too and so easy to make (a little time-consuming though...) Pinterest was the main inspiration-source for the party and my best party tip is always cover your tables with brown Kraft paper!

The party was a ton of fun and I'm already dreaming of ideas to make it an annual thing.