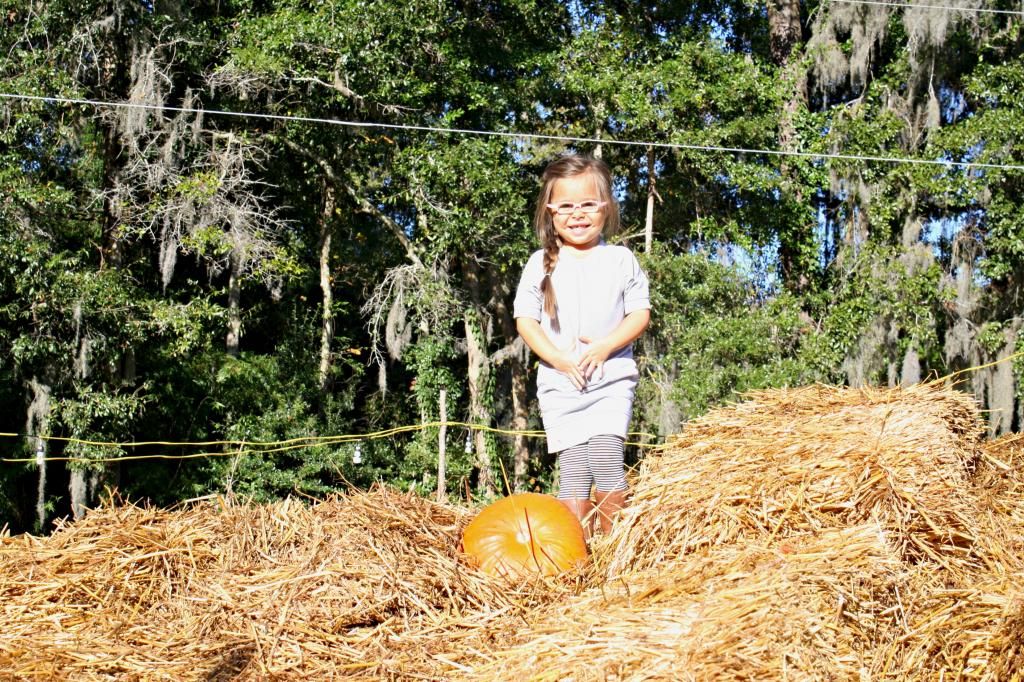 This is the fourth Fall we've spent in South Carolina! It's the longest that we have been in one town in all the years that M and I have been together. And this little pumpkin patch has captured our hearts. I have to admit though, I've used this place purely for their awesome set-up during the month of October. They are actually a working farm that produces tons of produce for the farmer's market, they have a very small country store and a year-round restaurant which I hear makes the best chicken and waffles.
Over the past weekend, M was telling me how we didn't really decorate for Halloween and he's been so busy. It seems we haven't really gotten a hold of the season but Halloween is in a few days! And, it's crummy but true. Life just hasn't slowed down for us lately and I'm pretty sure it's only going to get busier. We just keep piling things on the calendar and planning events and maxing out every single weekend. So a few mornings ago, I just had to take L to the pumpkin patch before we missed out. They were, of course, almost out of pumpkins and the grass (and hay tower!) was pretty wet and the sun was blinding us. But we managed to pull off some photos and laughs. Last year was the first time that L would go through the tunnel that's at the very bottom of the hay tower. This year, she had no fear. She ran to the top and back down the bottom and proudly yelled how she did it on her own!
We're hoping to make it back one more time this week with our guy!
And here's past years...
2011
|
2012
|
2013
...