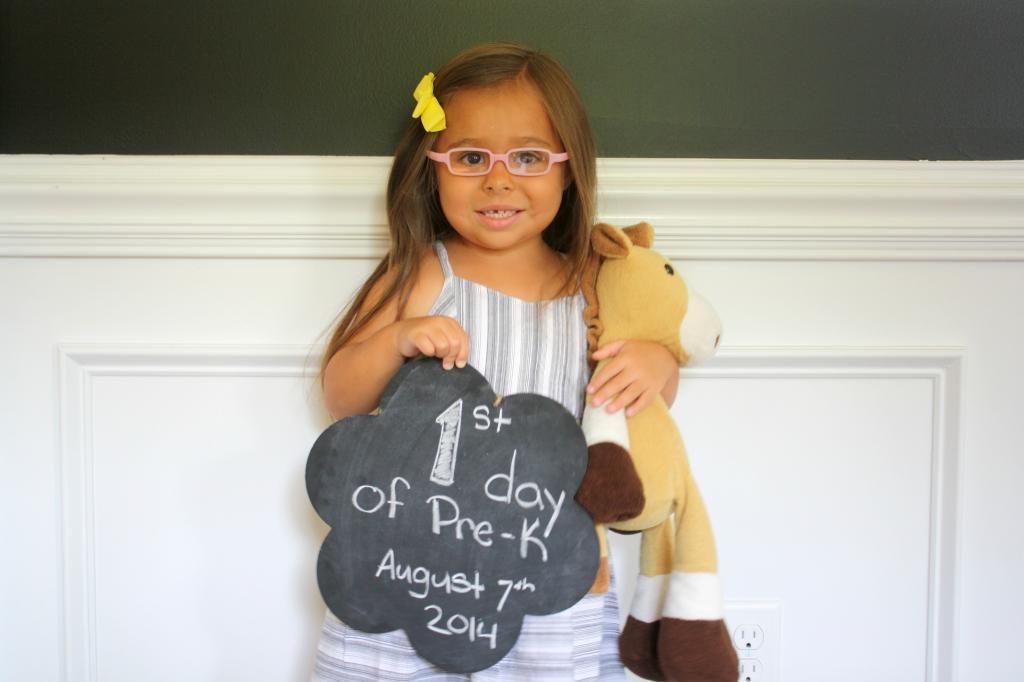 It was her last first day of Preschool on Thursday! She's officially in Pre-K now. She's attending the same school as last year and we're still in love with her teachers!
It's crazy to think she'll be in Kindergarten next year so I just refuse to think about that. This year, she wanted Toby in all of her pictures and he wasn't a super willing participate. Hence the blurry outake photo above...
I dropped her off alone this year and already she seems too big. She was pretty nervous and unsure about a new classroom without her best friend but after I walked her in and helped her hang up her bags and sneak a peek at her teacher from last year, her new teacher swooped in with a big hug and let me sneak away. I got a call twenty minutes later that she was settled in and happily playing and I was reassured that I could worry a little less the next four hours.
And she did great! This year she stays an hour longer and eats lunch at school. She was all smiles and told me proudly how she opened her juice box all on her own. This Pre-K thing is cool but I'm still waiting for time to slow down!
PS.
Preschool, last year
!