Last May, we spent a ordinary Wednesday evening at the beach. We ate a quick dinner at home, packed a bag and drove towards the ocean. And I realized while I was sitting on a sandy shore watching my girl laugh and play while the waves crashed around us that it felt like we were on vacation. It was a little escape from the everyday that we needed that night. I promised we'd visit the ocean more on normal nights like that one Wednesday night. And then life happened and my promise fell to the wind and we kept moving along like we had been.
Then last week, we decided to spend an unusual Thursday night off at the beach in celebration of the two weeks of summer break M has off from classes. We packed sandwiches and sunscreen and we were on our way. And it was bliss! It reminded me all over again how blessed we are to have somewhere so close to home that we can use as our own personal escape from life. No tourists, no crowds, no rush.
I remade the promise to spend one night a week at the beach and even though our schedule is just getting crazier, I think we'll keep our promise this time.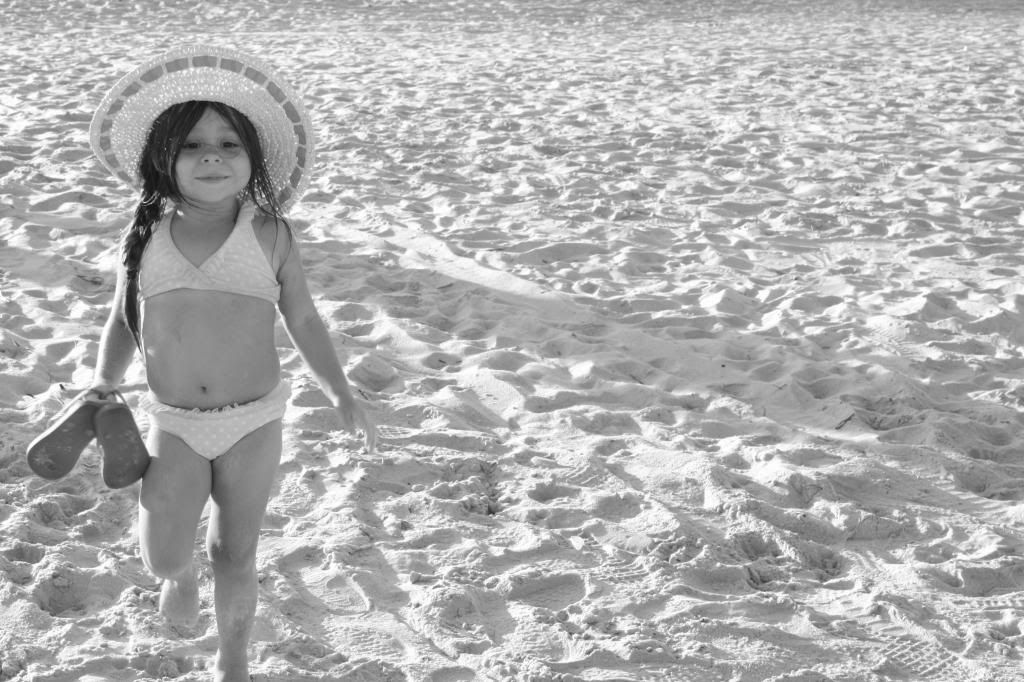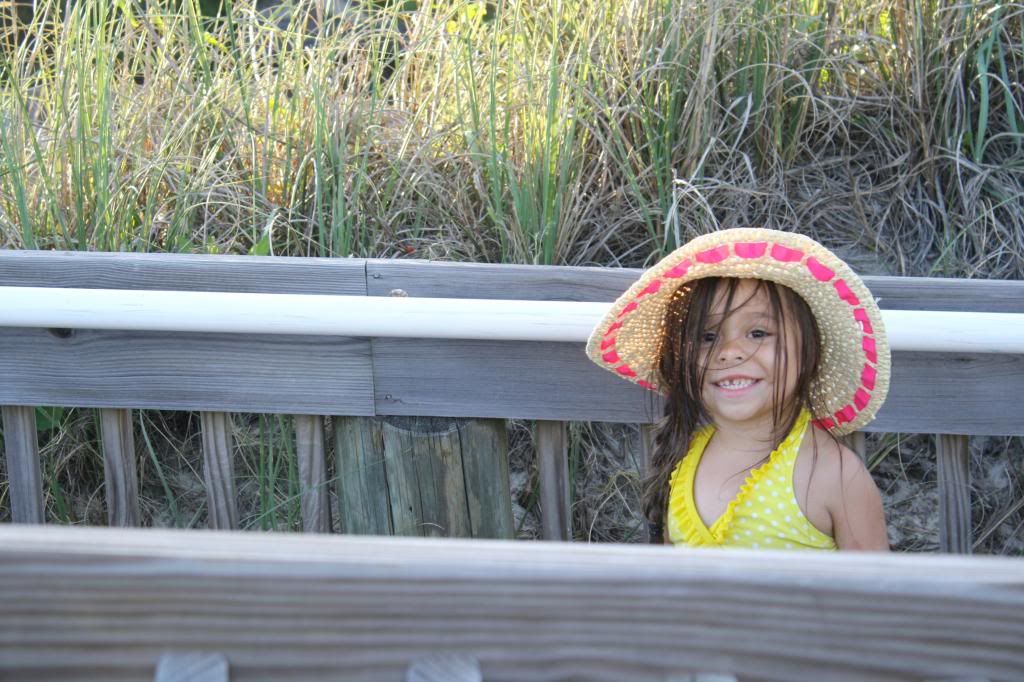 Here's to warm nights in beautiful places with the people I love the most.