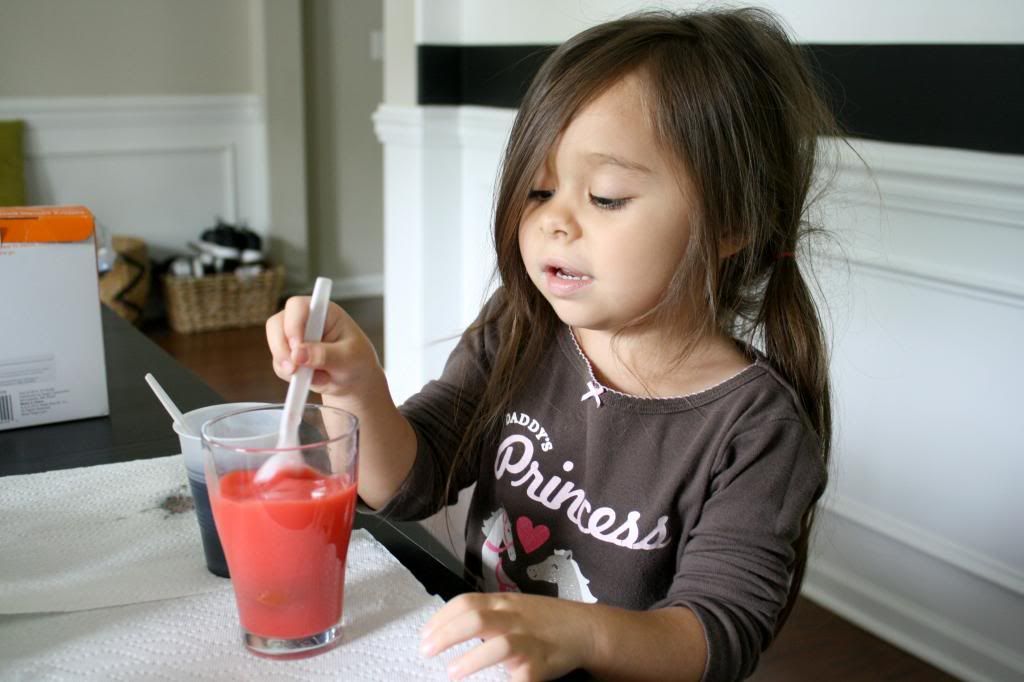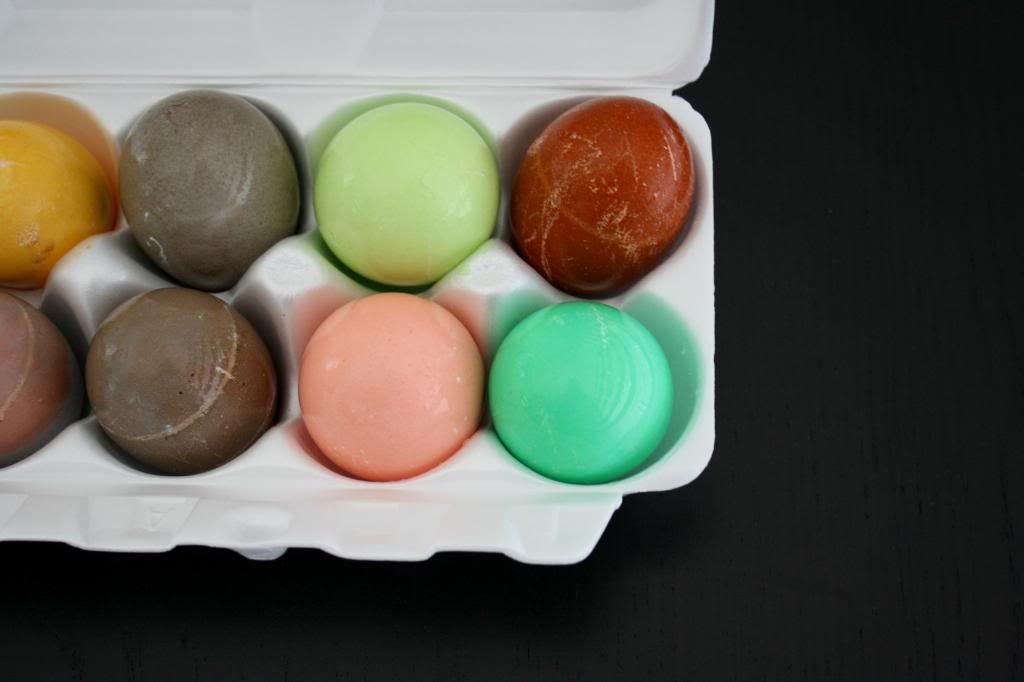 Happy Easter, friends! Is anyone else relieved it's a new week? I'm excited to get the house in order and routines going again.

I woke up yesterday to a little girl asking if the Easter Bunny came and left eggs for her which was my cue to scramble out of bed, stuff some plastic eggs and toss them around the house.

We spent the day doing puzzles, cooking a nice dinner, watching Frozen and eating way too many chocolates. I think the colored eggs were the biggest hit of the afternoon. We used Kool-Aid packets to get the bright colors. And they were so much fun that the fridge is now full of more bright hard-boiled eggs than I think we can eat.

And things were pretty good. But I'm going to be honest for a minute - things were pretty bad too. All things considering, we're all happy and well and the day can go by with a check mark that says "Easter 2014 - completed!" but L complained and whined all day. She took almost two hours to finish dinner and thought we were horrible for not giving her dessert after that. I tried to keep her basket simple and full of things she only truly loved and needed and even then, she didn't seem appreciative. Don't get me wrong, she did say thank you for dinner and she did call me the best egg-colorer (if that's a thing...). I guess as parents we are so excited to see our kids excited, its a big let-down when a fictitious character takes the credit and the day is full of grumpy attitudes.

I'm all for the magic of holidays and the dreams that take place when you fall asleep knowing something truly special is going to happen the next day, but I'm also a big fan of manners and being thankful and keeping things simple. It makes me stop and think "did we take a wrong turn on the holiday train?".

But here we are, it's a new day and the attitudes of yesterday have worn away. And, in my heart I know that I have one hell of a great kid who can be polite and grateful and amazing. I also know kids have their moments and I can't look back on yesterday and be unhappy about it. I just can't. Because when I look back, I remember the smiles and the happy moments and I hear her tiny voice shouting out the lyrics to every song from Frozen and I know regardless of any wrongs we did, we did so many things right.

Here's to a new week. It's a busy one for us before we take a trip to NC to spend time with family next week. I hope Easter was good for you, xo!