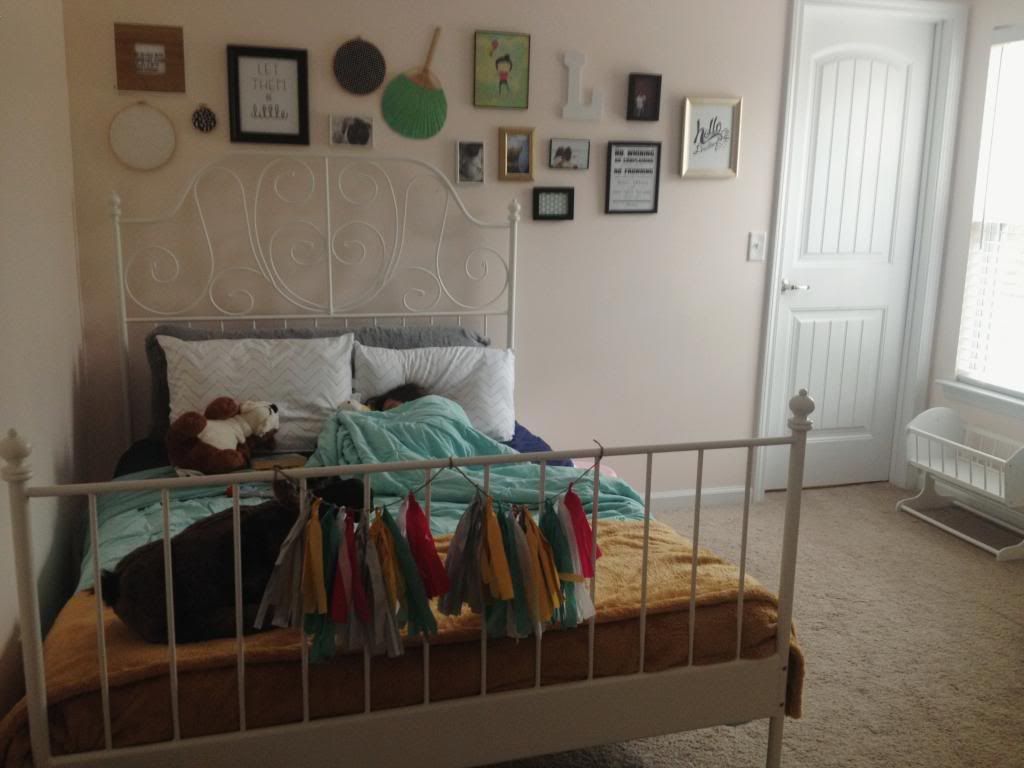 We turned Saturday into a mini road trip to Ikea. It's about four hours away which makes it a slightly perfect shopping day trip. Our plan was to find a big-girl bed for L and pick up a few small extras.
L helped us pick out her bed and mattress and it's been going well. She insisted that we put it together right away so she's had two nights & a nap in it and I'm almost sad to say it's like she's always had it. Except, of course, every time I walk by her room or peek in on her my heart drops to the floor at how much her room has changed.
And, we couldn't resist picking up a new desk for our room. I'm blogging from it now and I couldn't love it more! It's a simple wood top with dreamy white legs and it's perfect for nighttime blogging sessions and a homework spot for M.
Then, of course, we stuffed our big blue Ikea bag with a potted plant, vases/glass jars, train tracks, a few extras and a large stuffed moose that we rescued from the As-Is section. Also, who can resist a large gold frame for $1? I swear, Ikea knows what my dreams are made of.
Anyway, I posted this picture on Instagram earlier and I said that the new desk has made me smile so much today because it represents so many aspects of what I want in our home. It has taken me until my late twenties, seven years of marriage, four years of parenthood, five houses and several moves to figure out "my style". It feels good to finally know what I like and what we want our home to represent.

PS. If you look closely, you'll spot a tiny Lia in that not so tiny bed! I'll post more pictures of her room redo soon!