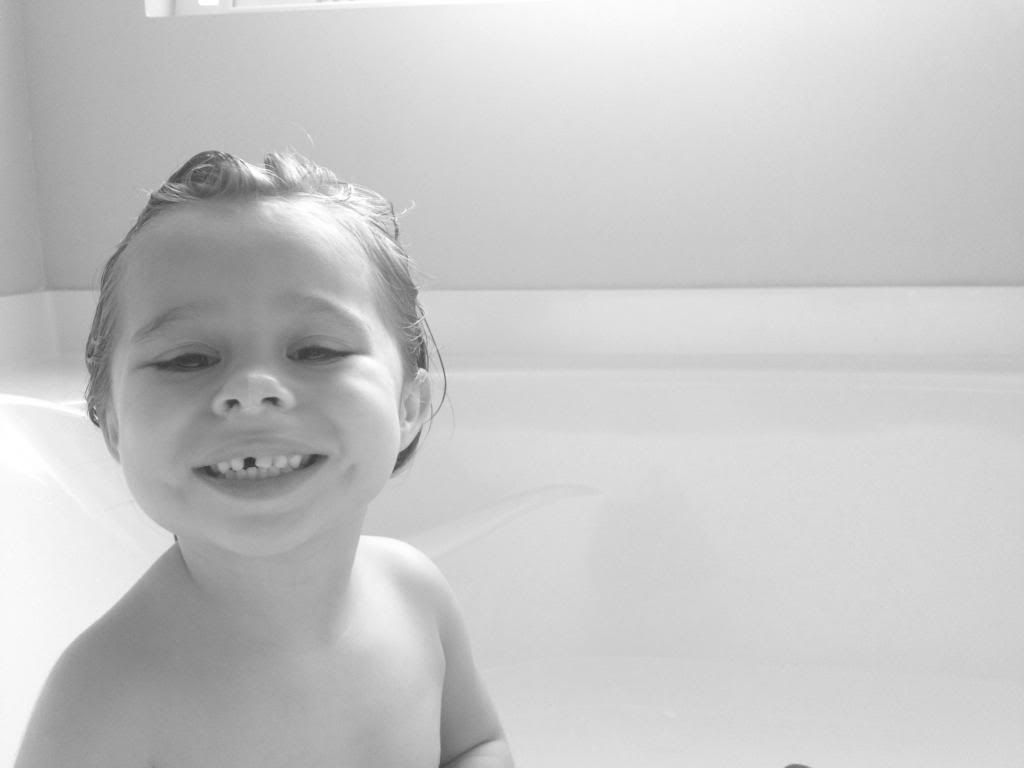 This week was a busy one and my iPhone was my most handy tool so for week numero dos, we've got an iPhone shot.
2/52 || Taking a morning bath. Our bathtub is rather large and the sun streams in through the big window. It gives a little more sparkle and fun to bathtime.
I'm doing this series - a portrait of my child, once a week, every week, in 2014. Follow along, link up & find more from this project here.