And making a big mess.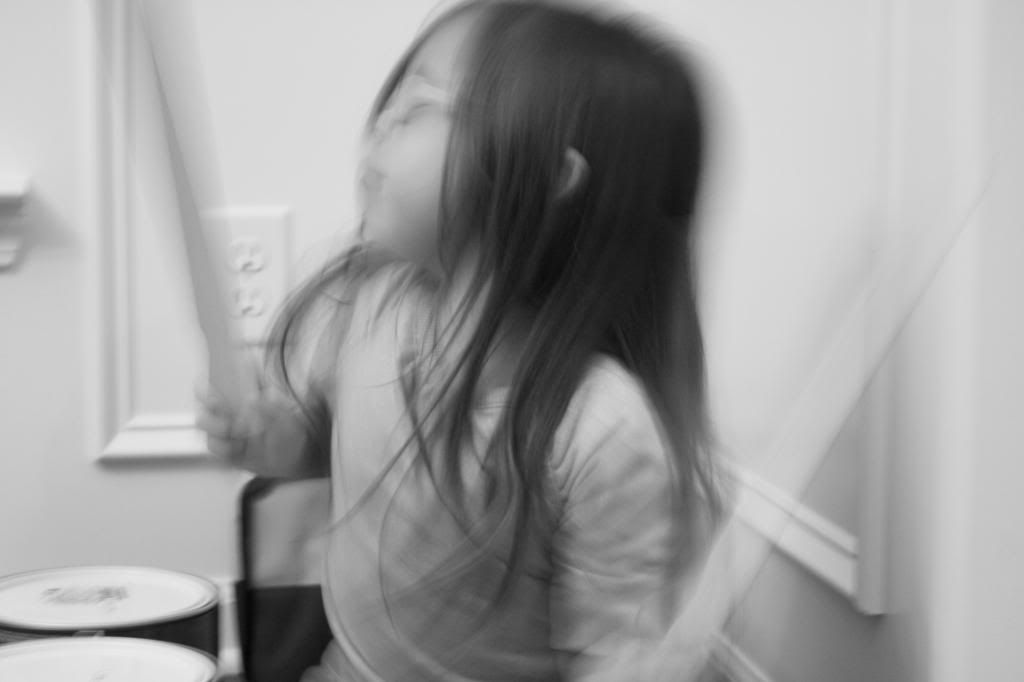 We ordered a paint sprayer for the house recently. M liked the idea of this cool new toy for him. I liked the idea that he said he'd paint the house if I let him buy it. So I did and he did and we set out this weekend with our supplies and paints to tackle the horrible beige walls in the dining room. Originally, the inside walls were supposed to be gray. And while the builder will say they are, they aren't. They are cookie-cutter boring beige and we're tired of them.

We've got plans to paint the dining room walls white and add some black stripes. As it turns out, the sprayer ended up sending paint everywhere. By everywhere, I mean almost the entire downstairs. Even the parts that aren't near the dining room. It looks like the floors and kitchen are covered with chalk dust. It cleans off, but it's a serious mess. And not at all worth the time it saves to just "spray the paint on". Guess we're back to doing things the old fashioned way.
Fingers crossed we've got a stripey dining room and clean floors by the end of the week!
PS. Our girl was pretty kick-ass at playing the paint can drums last night. Until we couldn't take the noise anymore, ha! Then our little rocker sulked off to the living room.