How do you convince a three year old
not
to be a princess for Halloween? We compromised on two costumes this year - it's more fun that way, right? A very fancy princess and, my favorite, Pippi Longstocking.
Just like past Halloweens, I kept her costumes on a made-at-home level.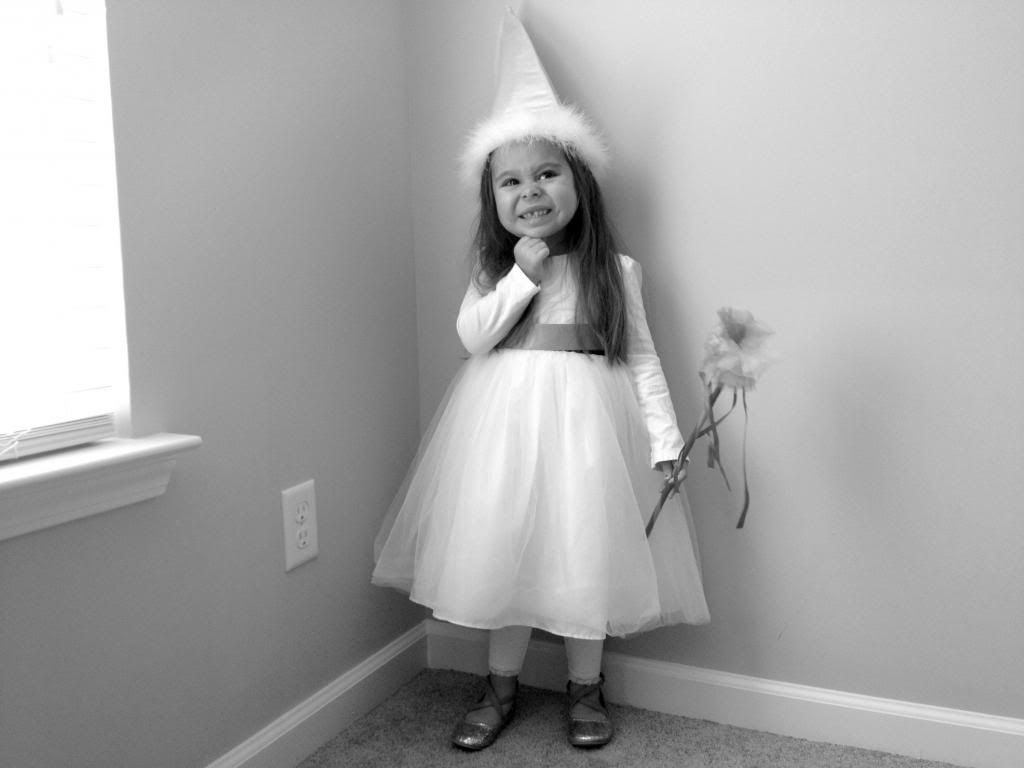 Pippi Longstocking details:
Dress|Shirt|Tights|Boots, from her closet \\ Monkey, from her playroom \\ Pirate eye patch, Target
Along with a crazy amount of hairspray and gel, I braided pipe cleaners into her hair to
attempt
give the signature Pippi look. I "sewed" small pieces of fabric to the dress using
this
and then drew on freckles with eye liner.
You can see her past costumes
here
!
PS. I loved how her fancy princess costume turned out and even though a pink princess costume wouldn't be my first choice, I'm happy to stand back and watch her make the decisions that make her the happiest.