The weekend has come and gone. I went on a mom's night out dinner last night while M held down the fort and took care of a sick L. It was a much needed break and anything involving breadsticks is pretty much a go for me. And we crafted up a fun chalkboard wall for our kitchen.
We're moving slowly this morning though. Whatever is going around - doesn't it seem that something always is? - has taken over L and she is so kindly trying to pass it go me. M and I have been joking that she has Phoebe's
phlegm voice
. Always an attractive quality...
So while we stuffy noses unite in a slow day, here's a picture from the afternoon we spent on
The Highline
in New York with a friend. What's a post without a picture? I will blog about that trip. This week! Probably.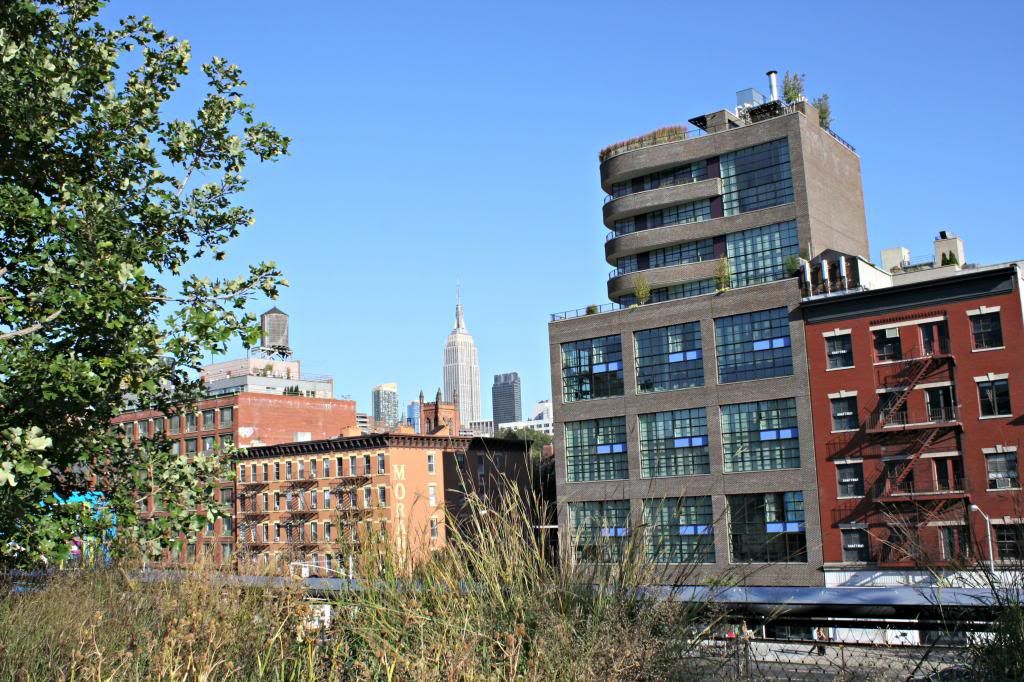 Happy Monday guys, xo.