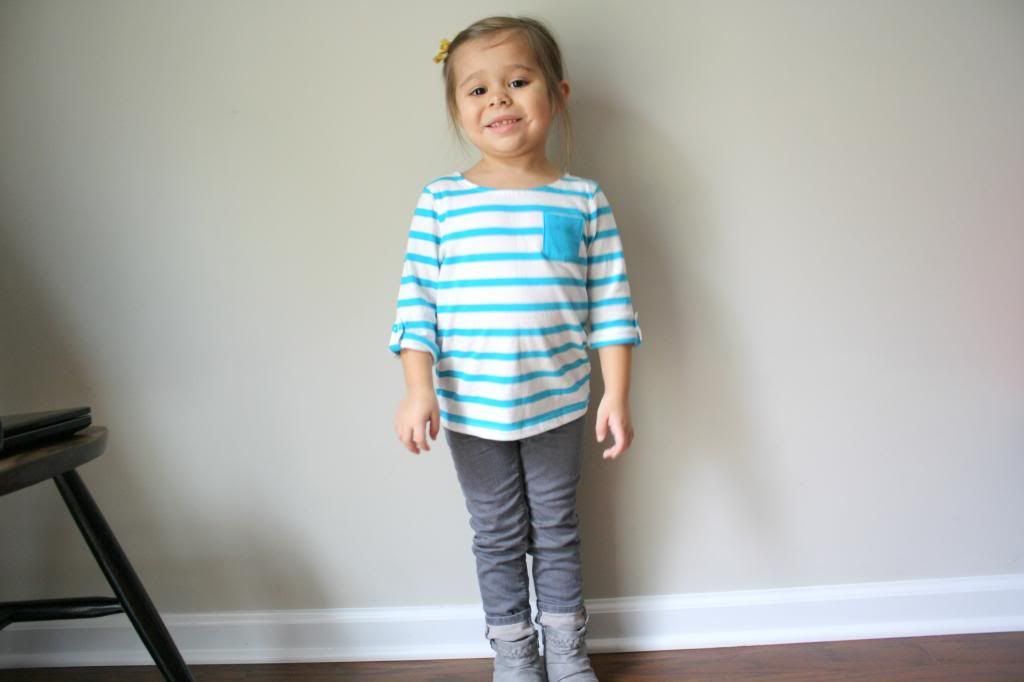 44/52 || I pretty much live for that smile. Also, she loves finding sticks. I'm thinking we should go on a stick-finding adventure pretty soon and paint them.

45/52 || I'm going to be honest and admit that this picture was really hard to get and I probably bribed her for it. We were almost out the door but she just looked so grown, so much older. I just needed to document it.
I'm doing this series - a portrait of my child, once a week, every week, in 2013. Follow along, link up & find more from this project here.