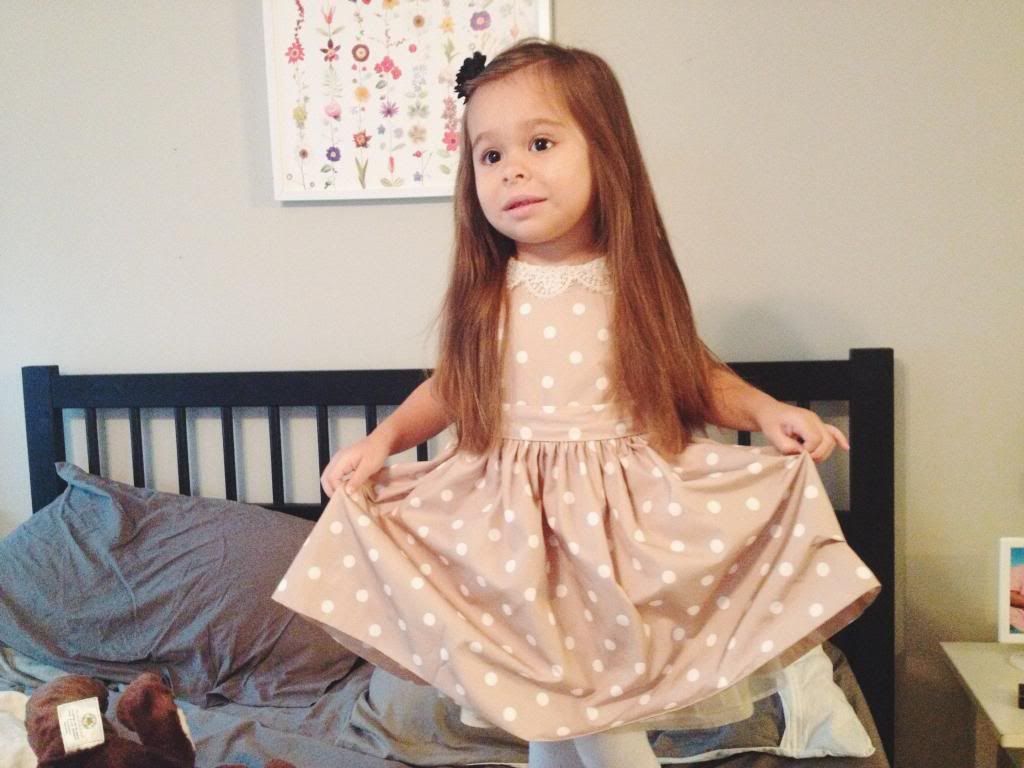 Today was picture day at L's preschool! I had my head wrapped around too many things and that left me figuring out what she was going to wear around eight last night, right before bedtime. We settled on this fun, party dress. She felt fancy and I thought the neutral colors would work with anything.
While I was standing in her closet, in her very messy bedroom, trying to find something for her to wear, it hit me. It was a quintessential mom moment. With my disheveled hair, always being tired and my signature large purse to tote around ALL THE THINGS, it's pretty given that I'm a mom. But sometimes, I'll find myself in the middle of that perfect mom moment and it hits me that I'm a mom. Ballet recitals, picture day, loosing her first tooth and first days of school - they are rites of passage, those quintessential moments. I'm pretty lucky to have these moments.

Also, I hope her smile was slightly less awkward in the school pictures!

PS. When did your kiddo officially drop naptime? We're still going pretty strong here, at least on normal routine days. But the past few days, she voices loudly that she doesn't want a nap - especially after preschool pickup. Part of me wants to let her make the decision when she's ready and part of me never wants naptime to end.