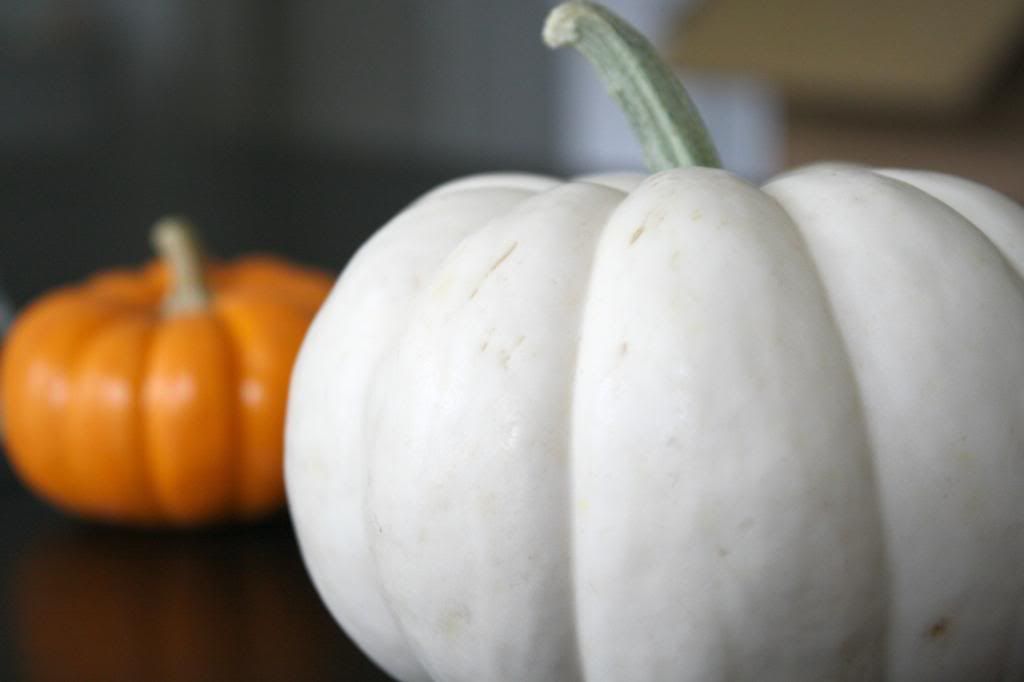 October is a favorite around here. For me, at least. I'm not sure that my little family attaches as much nostalgia to the season as I do. But Fall is my favorite. It's my jam. Maybe it's the school supplies or the Halloween decorations or the idea of getting to indulge in turkey again, it just feels like everything starts new again this season.
And this year, I've taken a slow and quiet approach to the season. Classic blacks and whites with a punch of orange. A lit candle. Black witch hats hanging from the porch and an old witches' broom below. Usually I go pretty Fall-crazy on Sept 1st but this year I found myself holding back. I call New York home even though I was only there for 3 years. We started our family there, found some of the best friends and it was a place we loved. It's hard to say the same about where we are now - especially since the outdoors aren't screaming Fall. So since it's our first Fall in the new house, I started small and intentional. I'll find my nostalgia here.
Am looking forward to...
Picking pumpkins.
Baking an apple pie.
Making cider donuts.
A pile of big, crunchy leaves.
L's halloween party at preschool.
Another possible trip to New York.
Cooler weather.
Windows open and candles lit.
Making L's Halloween costume.
Trick or Treating.
A Meg Ryan marathon.
Drinking hot chocolate with extra marshamallows.