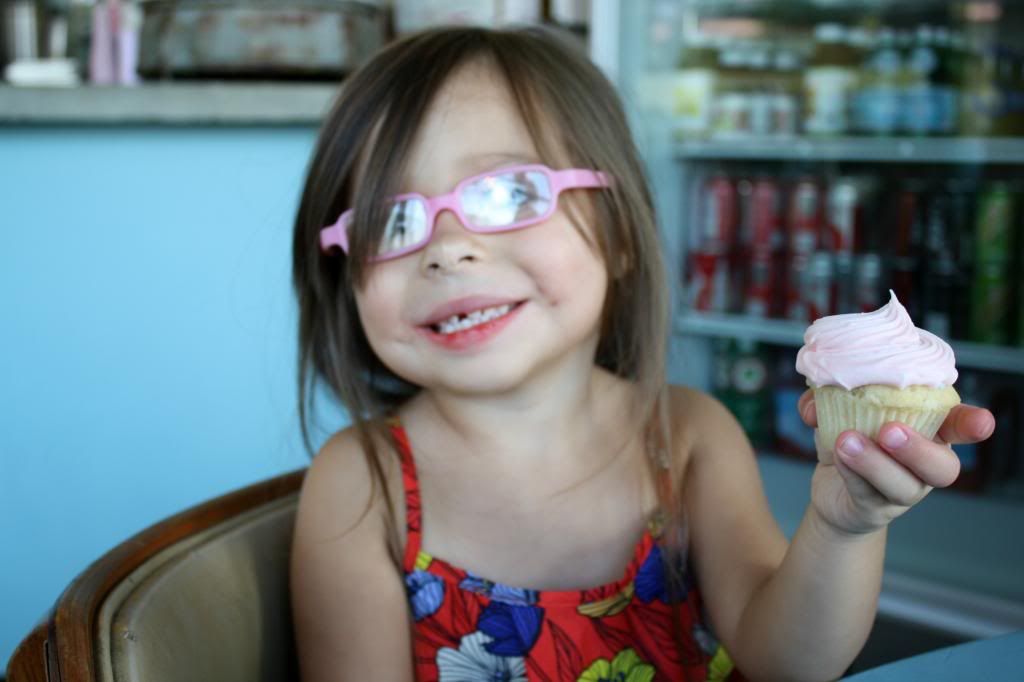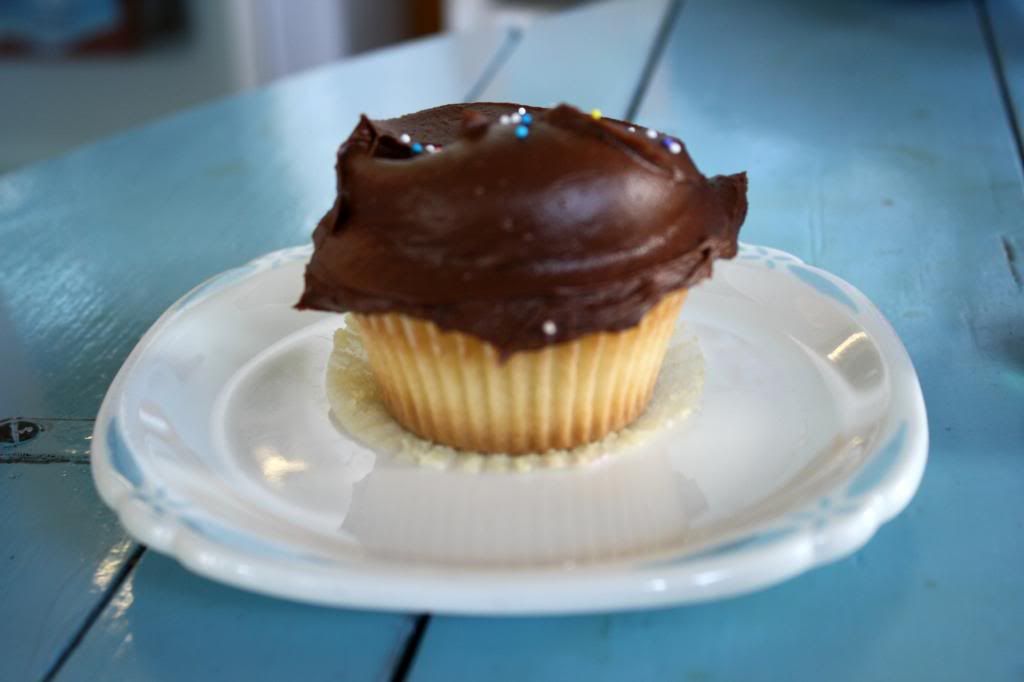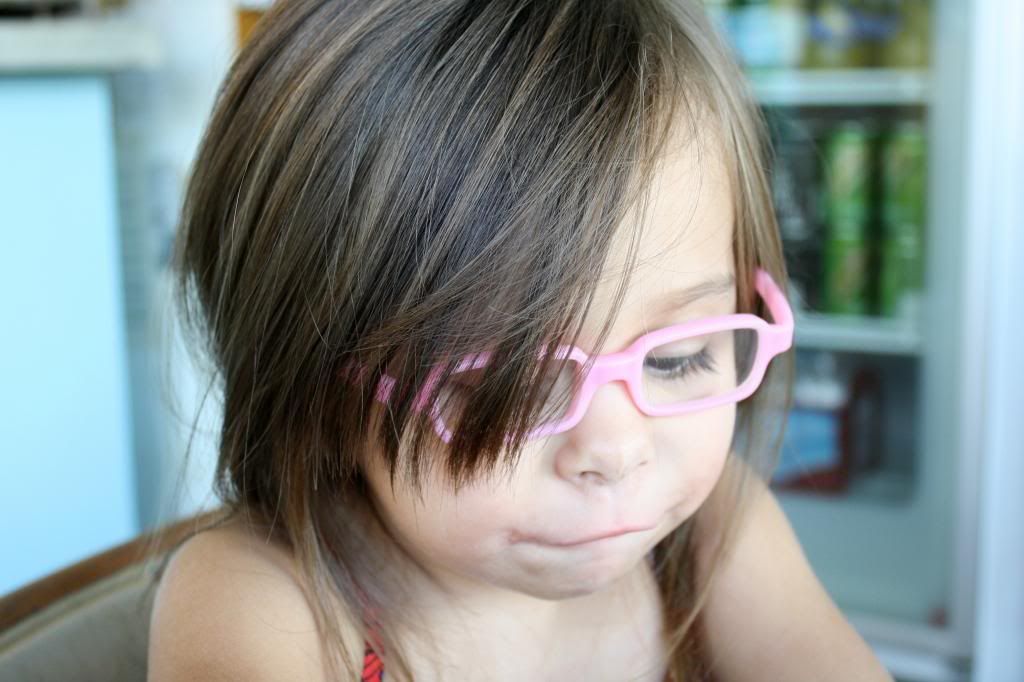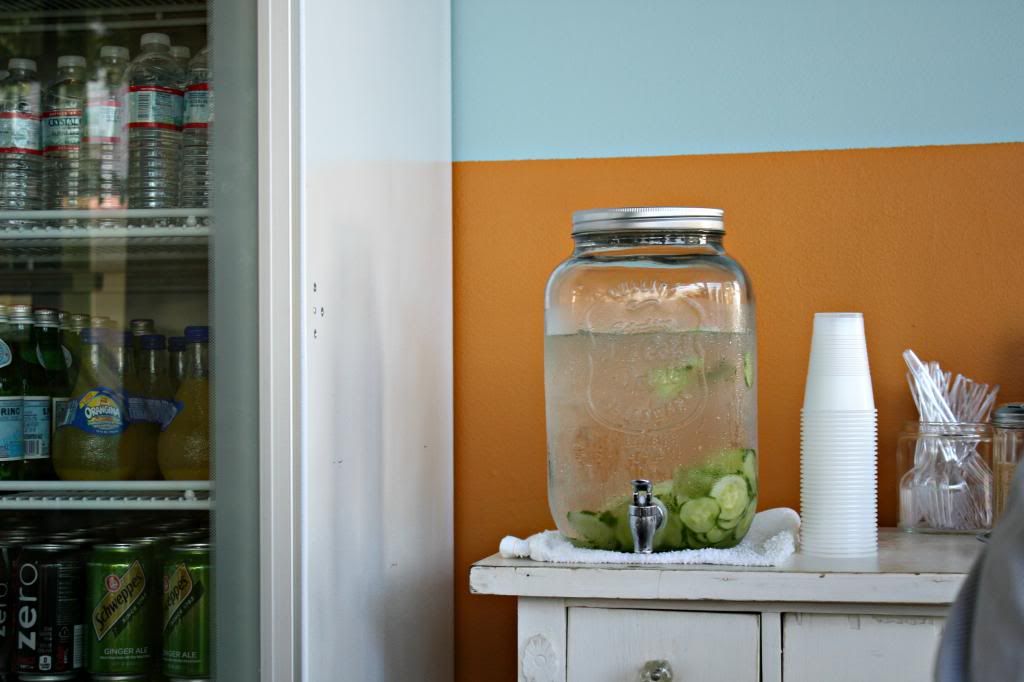 Something I do love about where we live is that we're just a short car ride away from Savannah, Georgia. I grew up visiting the charming downtown area and I've always had a love affair with
River Street
. And it's pretty awesome to pass on my childhood love for this
candy store
to L.
After a quick stop at Oktoberfest last weekend, we popped into
this bakery
. I read
this blog post
a few months ago and ever since, I've felt the need to go. The place drips with charm and kindness. And honestly, I love when I can discover that the actual owner of the shop is in. She looked to be having a chat with friends or a casual business meeting, but you can tell she loves this place she's created.
I pretty much died over the mason jars, cake stands and recipe cards she sells. But, that day was about the cakes. L's "newborn" cupcake was heavenly. The perfect size for her little hands and it tasted amazing. M and I shared the milk chocolate cupcake and it was spot-on.
I think we'll be back soon!