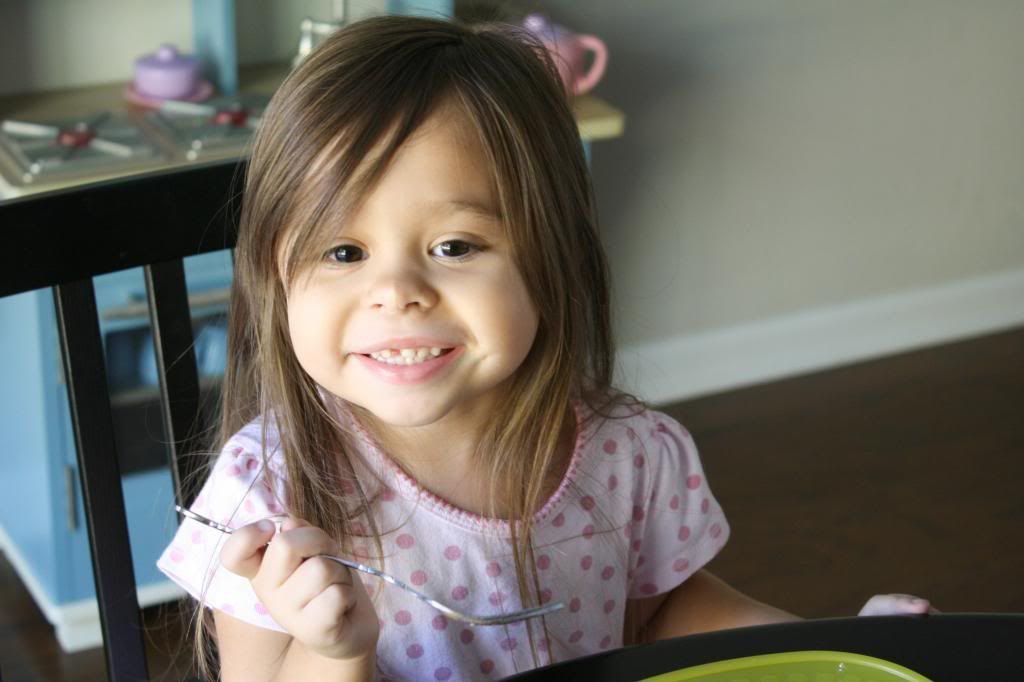 This is usually when I'd post something new for
the weekly series
. But, this Friday night got a little bit crazy. So instead, I'm going with this. And hopefully I'll get the regular weekly post up on Monday.
- Why are groceries so expensive?
- And it's really no fun when someone drops a glass sauce jar next to you in the store, it shatters and you get splattered all over with the red mess.
- L had a denist appointment this week. She's a high risk for cavities, no matter how much brushing and flossing we do. But, no cavities this time!
- Preschool photo proofs are ready and they are perfect. Just perfect!
- It looks like the cooler weather followed us back from New York and it makes my heart happy to wake up every morning to open windows.
- L stumped me this week when she asked "why do we have tongues in our mouth?". They "whys" are never ending lately.
We've got bath time, a load of laundry and some late night crown-making for a trick-or-treating event tomorrow on our list of things to do tonight. L is going as a princess and Pippi Longstocking this year. I'll put the details up on the blog next week.
Happy Weekending!
PS. Feeling thankful for applesauce cups tonight as that's what entertained L long enough for me to post this. M is at work tonight so it's just me and my girl. Solo parenting gets interesting sometimes!