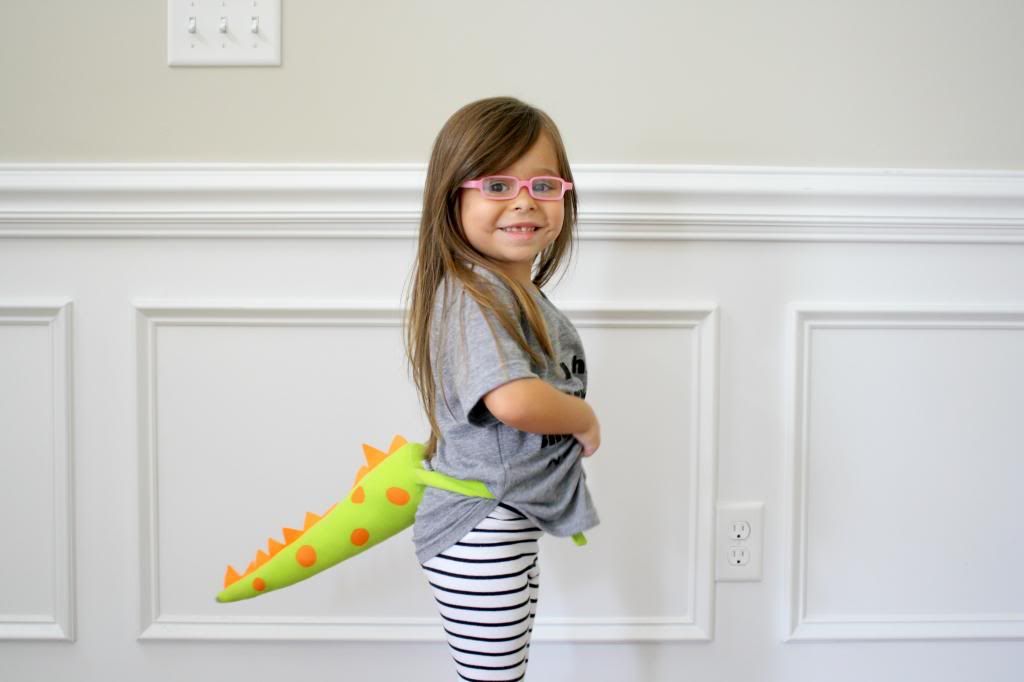 Lia is a "dress-up and play pretend" kind of kid. She's got a basket stuffed full of firemen hats, princess dresses, doctor supplies, magic wands, a tutu, and a few random halloween costumes. And today we added a dinosaur tail. Because every toddler wants to be a dinosaur right?

I love catching her in play. She's an introvert and she seems to play best when she's alone. She creates these stories and games with her toys and dolls. A wooden register becomes a cell phone or a computer. Puzzle boards become new registers and the pieces turn into money. Minions fall in love with dolls. And when she isn't playing with toys, she creates imaginary situations like a fire in the dining room and she becomes a fire fighting hero keeping her fire hose hooked to the sofa and pulling a pretend ladder down from the ceiling.

Part of me feels a little sneaky when I watch her because I know she is shy, but mostly I'm just captured by the world her mind has created.

And I really want to bottle up some of the magic so she never forgets how incredible being a kid is. How incredible she is.