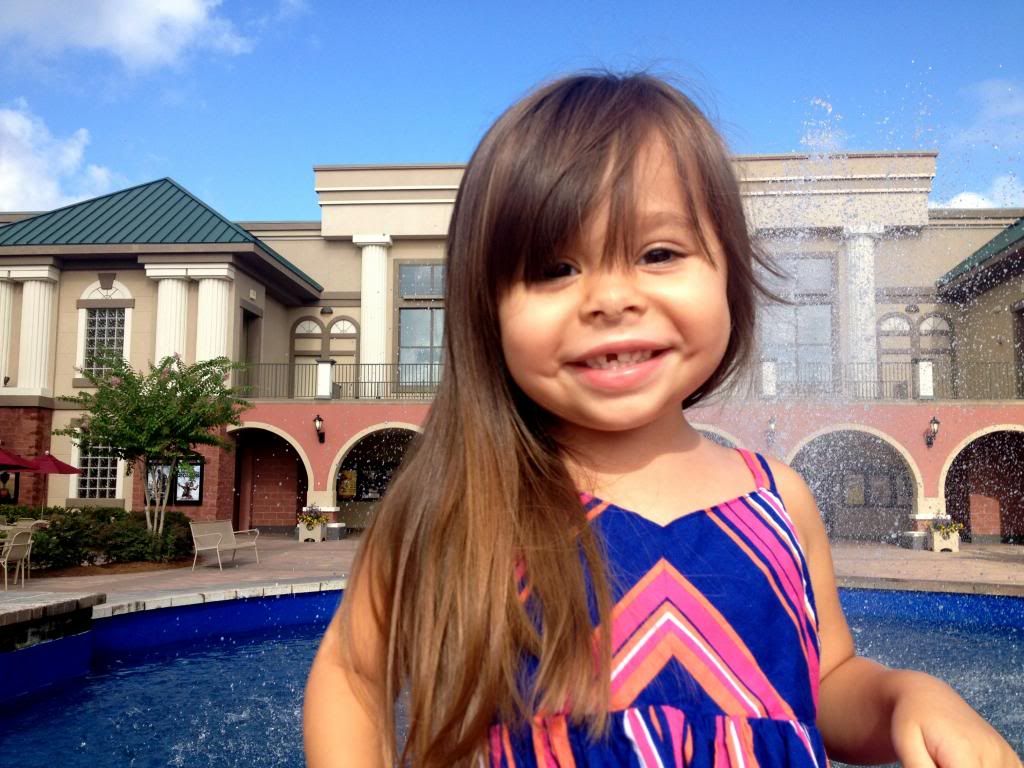 It's a hot and sunny tuesday in our little town. And suprisingly, no rain. At least, besides what must have been a small shower in the morning while we were tucked away in a dark, cool theater getting our penguin on.

There aren't a whole lot of kid things to do in our town. Our town is full of old retired people, golf courses and alligators. But every summer, the local theater plays dollar movies and it's the cool thing to do. today was happy feet. And despite a few unhappy moments in the movie, L did good. We met up with a few friends (new and old, yay!) and then spent the rest of the day being lazy again.

Still trying to kick the nasty mucus bug out of here. Which sucks.
But I'm also filling up our calendar with fun things and play dates finally. Which is pretty awesome.