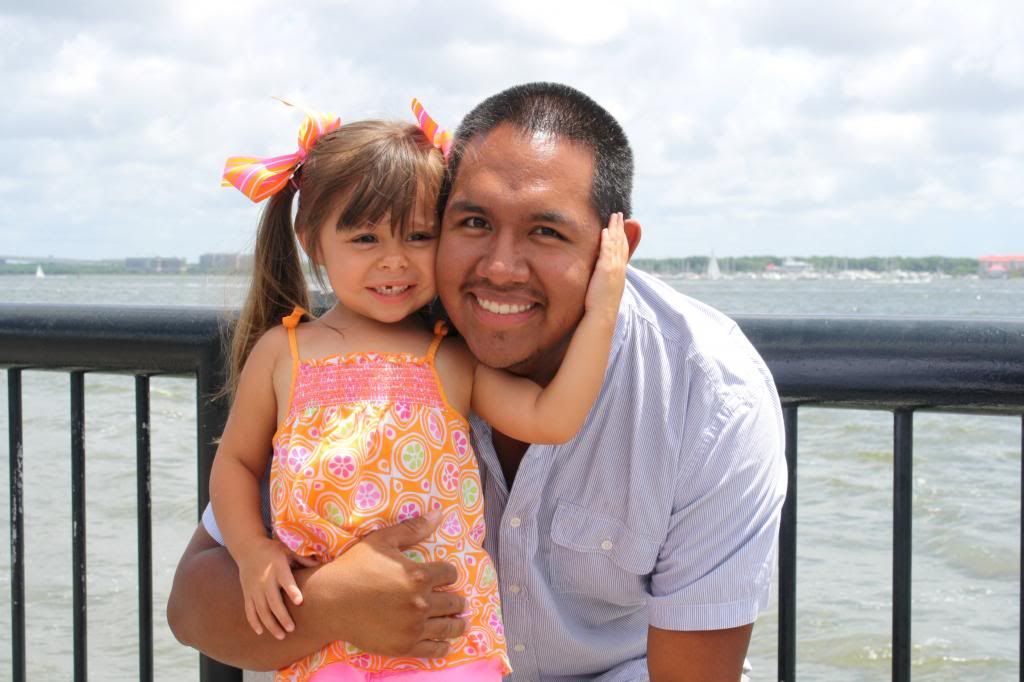 the weekend of the dads! ours was pretty low-key. M worked a little, we planted some shrubs, made delicious food, played in the backyard, watched a movie.

but my favorite part was reconnecting with each other. i got lost in a sea of things lately and i think we both got a little clouded on why we are where we are to begin with. so we sat on the porch and talked about dreams and our relationship and my wanderlust to pick up and move and changes. it felt really good to know that even though we are two opposites we can still be on the same page as long as we keep communicating.

so here's to our guy.

that handsome face. even with the facial hair that he likes and well, i don't.

the way he cares so much that he tends to try and fix all the problems we have. because all he wants is the two girls in his life to be happy.

and the way he works two jobs AND goes to school to support us.

here's to the fact that he can make me smile or laugh just by saying i am going to smile or laugh. i can never keep a straight face.

and here's to knowing no matter how insane things gets, we keep going.

happy father's day to our favorite dad. and my dad, because he's about the best kind of man you could have for a dad. and my father-in-law. and all of you other awesome ones out there!

ps. i didn't snap any photos over the weekend but this sweet one is from a day trip in charleston a few weeks ago.