aloha! we're in Hawaii this week and we're loving it. the sun and warm temperatures. the sticky, sweet smell of the air. vibrant colors and gorgeous flowers everywhere. its truly an inspiring, amazing place.
while we catch some more rays and relax, i've got something awesome for you today. my really talented, sweet friend emily (who just came back from Hawaii herself!) has created a sweet printable for you all!
so i will hand it over to emily now!
Hello.
I'm Emily, (but I mostly go by Emmie or Em) the writer behind the blog, "Love, Emmie: Writings of an Air Force Wife".
I've knitted my blog into an infinity scarf of all things happy and creative. I fill this space with my musings, happy happenings, photography, my DIY projects, along with a dash of my commissioned artwork. Living a creative life and embracing our small and ever-changing everyday moments is what makes my life oh so satisfying.
Today, I'm offering a printable—free for download off of my Flickr account.
I hand-drew this printable with a little girl in mind—pretty, soft toned colors with dainty, feminine floral touches.
I believe the quote, "Be YOU tiful", is very important for toddlers turning into little girls and little ladies turning into young woman to understand. Because being YOU is beautiful; being YOU is brave; being YOU is fierce; being YOU is powerful.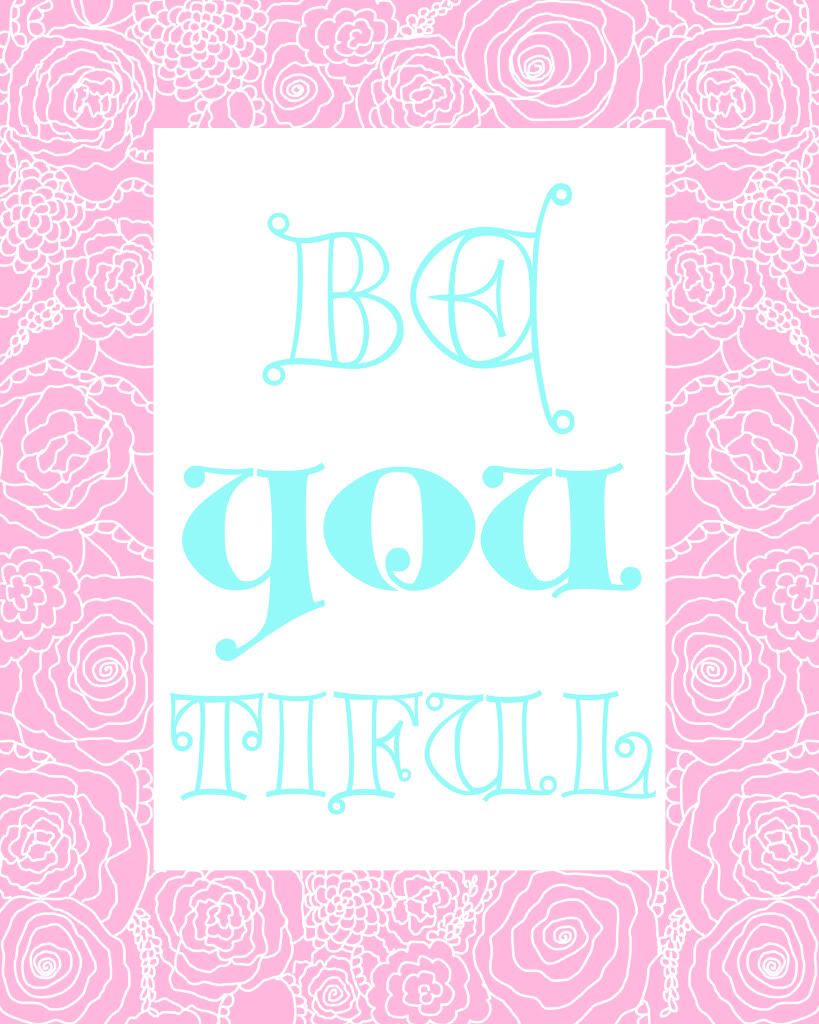 Much Love,
Em
enjoy this printable! and be sure to hop over to
emily's blog
and catch a glimpse of her happenings. i'll be back in about a week with plenty to catch up on, but for now you can always find us on twitter & instagram!