last night included some epic weekending. i was lucky enough to take three friends to old navy and treat us all to a pair of bottoms and a pair of shoes. and it cost me
nada
. it was all free, thanks to the awesome companies
crowdtap
and
old navy
.
crowdtap is a company that partners with other companies (like tampax, old navy, verizon) to reach out to consumers and get honest opinions on products. you start off by taking quick hits, which are quick, multiple choice questions and participating in group conversations/surveys. and you can earn points to work your way up to samples and parties!
this month, old navy's style council hosted a sample for the member and three friends to hit up old navy to try out their bottoms and shoes to get ready for the awesome weather coming up. so, i picked a few friends and we all met up at old navy to do some kid-free shopping and just have a good time! we all picked out the bottoms of our choice. i even tried on a pair of pink skinny jeans. let's just say i didn't leave with them, haha! and we had lots of fun picking out shoes. we tried on flats and sandals. they also have an awesome stock of cute wedges. we all found something we love and had a great time! but hey old navy, stock more bigger sizes in your shoes! two of us needed a 10 and we just happened to stumble upon one in each style we wanted. thanks to pregnancy, my feet are no longer small.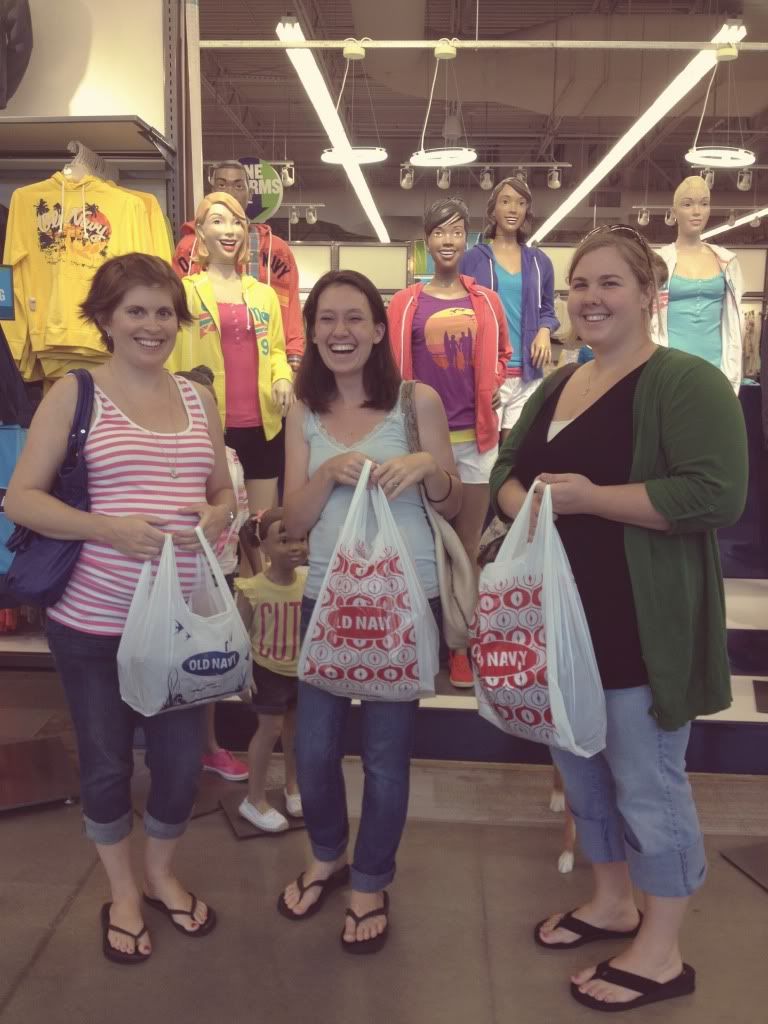 i ended up with a favorite staple jean i used to wear after l-bug was born. the size i grabbed doens't quite fit and the next size up is way to big so, now they are hanging in my bathroom for
getting-fit
motivation. and i picked out some super cute brown sandals. they may give me funky tan-lines but they sure do make my feet happy!
want to have your own chance at amazing freebies like this? join crowdtap!
*disclaimer: i received these free products for a review. all opinions are 100% mine. no compensation was given to me other than an awesome hour out with friends and great freebies!