I had a small bought of inspiration and did a mini makeover on le blog and made new buttons! I keep going back and forth on which ones I want to use on the blog now. I think these are the two. The colors make me happy!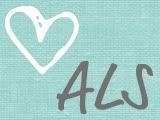 On a sad note, Picnik is closing down on April 19th. Anyone know where else I can use my limited design knowledge to do free buttons & headers like I have been using Picnik for?
Oh, and did you guys check out my
sponsor love post
? These girls have some awesome blogs - go check them out!
I hope your weekending is starting off on the right foot. After one STRESSFUL trip to the grocery store that left me really wanting to rip my hair out and stick my newly bald head into a wall (what gives with the terrible two's!?) - I took a nice bubble bath, finished off "The Help" and started reading Tina Fey's "Bossypants". Have I mentioned how much I love the public library here? Because I do totally love my new library. Now the hubs is making brownies and chatting with his sister, the babe is asleep and I am free to blog my little heart out. And then read my little heart out.
Tomorrow, we're heading out to check out Hilton Head and Gullah Island (if I can find it!) with a friend and her husband who are going to be in the area visiting from NC.
Weekends make me happy.