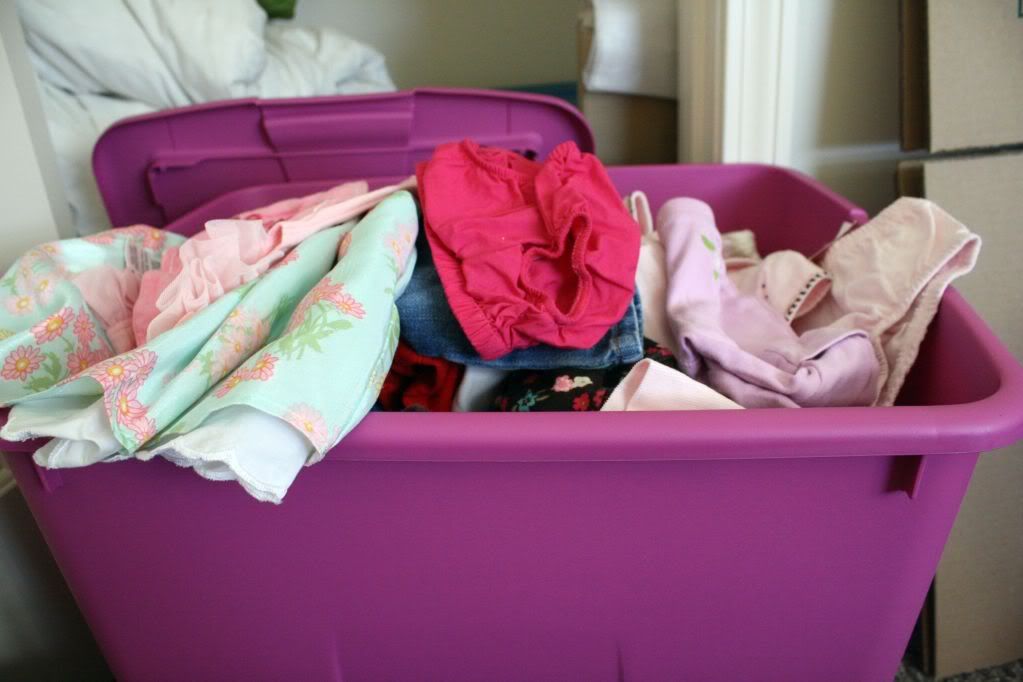 Seriously ya'll, it's kind of a problem. I've been so lucky to find such good deals on clothing and receive so much from our family who loves to spoil L. But when it comes to packing up or getting rid of her out-grown clothes, I play the what-if game.
What if...we have another girl?
What if...I get rid of something I ended up needing?
What if...I regret giving away her baby clothes?
What if. What if. What if!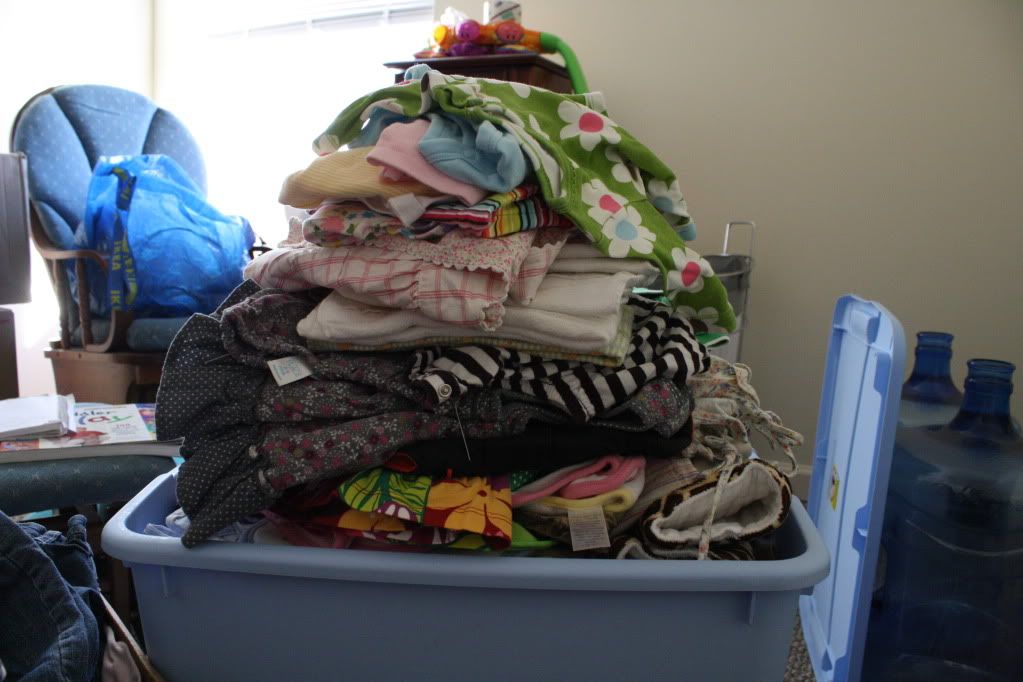 In every other aspect, I am not a hoarder. Every so often, I purge the house of stuff we no longer use or need. At least once a summer, I hold a
big
yard sale and take the leftovers to Goodwill.
There's just something about those tiny, adorable clothes. And there is SO MANY! I've got one large space bag full of baby blankets/burp clothes/wash clothes and two Rubbermaid's full of clothes I can't part with. That's after I did another purge and set aside three bags of clothing and a small box for two of my friends. One who just had a little girl and a second expecting one in a few months.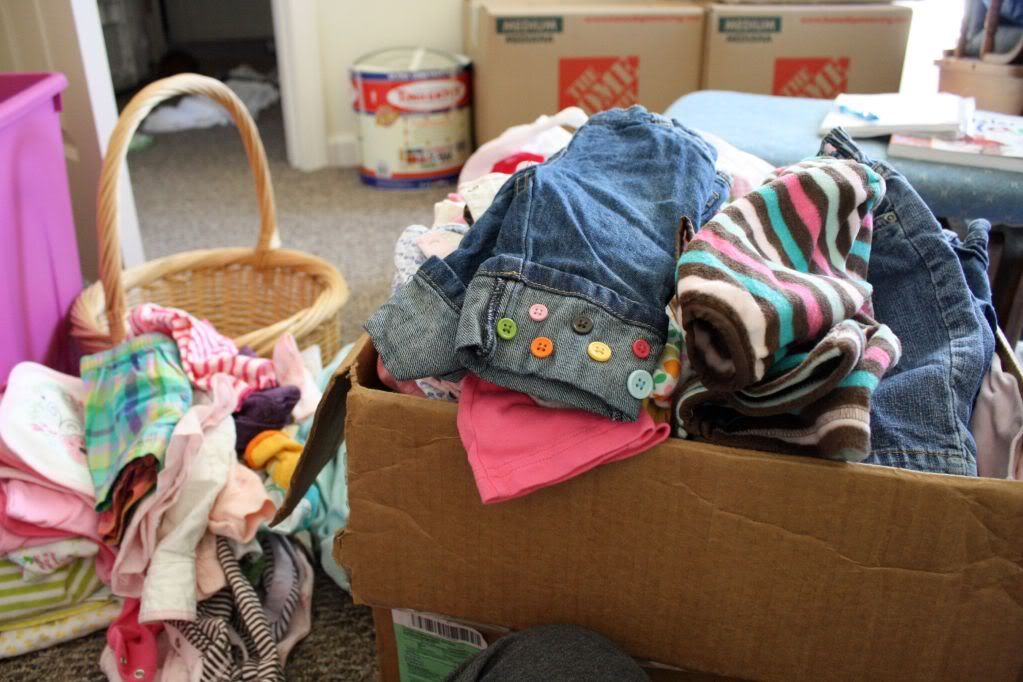 I know there are things in the "keep" box that I don't absolutely need. But, I'm not ready to part with them just yet. M and I are not done growing our family. We want at least one more kid, if not more. I keeping telling myself that if our next child is a boy, then I'll do another purge of Lia's clothing.
I'm sure by then there will be tons more.
I think, as long as I know one day I will be ready, then it's okay to hold on to them for now.
What do you think?
I know the clothing isn't the actual memory, but she is my baby. And, they sure are tiny and adorable!
For now, they will get packed up with all the other pieces of our story until we settle into our next chapter!
What do you with old baby clothing? Any good organizing or storing ideas?
I think I'd like to make quilts out of some special pieces one day...