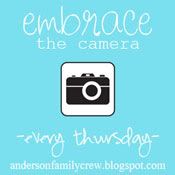 This week L and I have been visiting my parents in North Carolina. On Sunday, we all headed down to Morehead City for the Chocolate Festival. It was such a beautiful day outside, we had to check out the waterfront behind the convention center and take some pictures.
And, for the news. It's life changing. It's scary. It's not going to be easy. It's something that we are going to need to find our way through it as a family. It's exciting. It's new. It's a "I get to keep my husband around more often" kind of change.
We are officially getting out of the Marine Corp!
See?
Scary.
Big.
We've been dealing with this for awhile, but I didn't want to bring anything up until things got more official. Our EAS date (last day in the service) is February 22nd.
I know that the economy is unstable and not so good. But I have faith in my husband, our family and our choices. M is an incredible man who is such a hard worker. The Marine Corp has been so good for us and him the past 6 (7?) years. It has brought us challenges and opportunities. It has taken care of us and supported us. It has brought us some amazing friends.
It's bittersweet leaving. It's hard knowing that we won't be a part of this community anymore. It's weird knowing we are going to be civilians again. I will miss the things you become a part of being a military family. I will miss the amazing people.
But, I guess everyone has to move on at some point. This is our point. We will learn. We will adjust. We will adapt and overcome (as M and marines say). We will make it work. And, we will be happy.
I am ready for a new place. A new town to discover. New friends to meet. A house that isn't connected to two other families. Settling down. Making more babies. Raising Lia somewhere M and I love.
We will be moving in with my parents (!) for a while. We are looking into jobs in South Carolina. We've got some good prospects. I am hoping (and dreaming) of our little family moving to the South and settling in within the next few months.
I wish I knew what was going to happen. I wish I knew, for sure, everything was going to work out as we imagine. But, I don't. And it eats away at me. But a wise guy once texted me that "we can make it as long as we make it as a team and not one on one". I am going to put all my faith into that and try to relax my brain from freaking out.
Good luck to me!
Any future friends in South Carolina?
"Don't cry because it's over, smile because it happened".