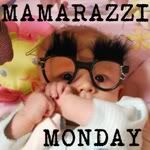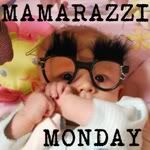 Check it out (her bruise), right there on her forehead!
Her jammies didn't have the grippy stuff on them and she slipped on the floor while crawling.
I know, I know. I haven't posted anything since last Monday's Mamarazzi post. I was sick and M was away for a day and I just didn't have anything substantial to post. August has been a crummy posting month but I'm hoping to be back around more often in September. Fall is the
best
and I always try to get out and find carnivals and festivals and apple orchards and all things
Fall-ish
to do!
And, you can look forward to a birthday post for me and L's 8 month letter this week! Can you believe I have an 8 month old as of yesterday?
I can't!!
Happy Monday ya'll (even though it's mostly over) and go link up to

Mamarazzi Monday

!
Read More